WHICH DESIGNER FIRE ?
You can now place a fireplace of your dreams absolutely anywhere.
Flueless electric options are now viable and they present you with fire flame effects that look undeniably real.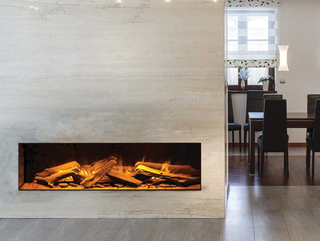 front single sided
Ideal to fit in any wall or space with a front streamlined view.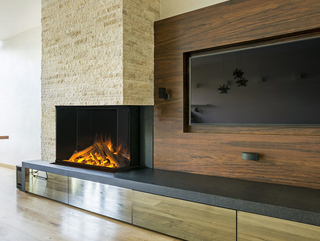 corner two sided
The built-in range is available as a left or right open corner view.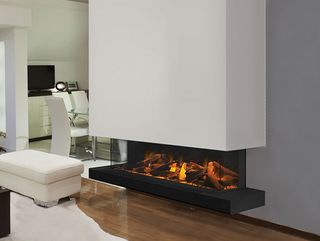 open three sided
Panoramic & open from three sides for 3d depth & exposure.
Why a Modern Electric Fireplace ?
"Technology and design in this field has excelled so far that seeing a high quality electric fireplace working, you will be left questioning, how on earth do these fires look so good ?"

Endless Options
The beauty of an electric fireplace is that it comes in endless sizes and variations. Unlimited designs +

no chimney
Electric fireplaces can be built-in to furniture or dry walls without worrying about intricated installation jobs

All year round
Enjoy the feature wall you created all throughout the year , how ? Electric fires work with heat or without
READY MADE FURNITURE. WITH A FIREPLACE.
Exclusive to our range of fireplaces. Come these ready built units. Available as Wall mounted or Floor freestanding in a plug & play easy setup format.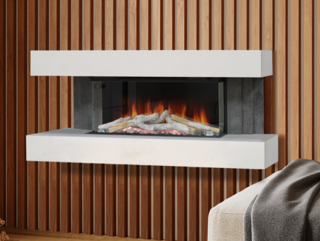 SUITES
An elegant wood suite fireplace is the perfect addition to any wall or room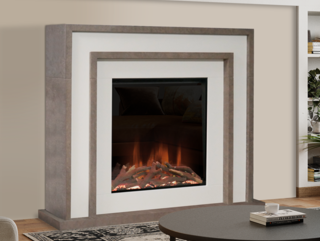 MANTLE
A floor standing mantlepiece is a perfect choice to divide a wall easily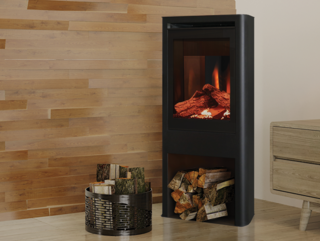 STOVE
Classic taste with the advantage of fitting in any corner of a room even if small
E SMART & WIFI
Intelligent and smart. Our fireplaces connect to your phone or tablet via android or ios app allowing unlimited controls and setting scenes , timers , heat controls and also the freedom to connect to Voice controlled devices such as Alexa by Amazon or Google voice assistant. Remote controls are available on certain models.

ENERGY
 The digital led halo system uses as little as 30 watts to create the 'flame on' fire scenes. In cost this would be 0.12c per 35hours of usage.
'On Heat' the consumption ranges from 0.5kw to 1.5kw bring your running cost average to approximately 0.15c per hour  

EFFECT
Our Fireplaces make use of industry leading GERMAN MADE Schott CONTURAN® Magic Glass, the world leader in Advanced optonic glass.       
The Logs placed inside our fireplaces are hand crafted in England from highest quality craft expert ceramics

EASE OF USE
From installation to the 'end use' these fireplaces are such an easy alternative to wood and gas fireplaces. 
Unlike traditional units, planning your Tv above your fireplace is also possible.
From Mid 2022 many models are available with a remote control apart from mobile & app devices.
INSPIRATION GALLERY
Scroll down below to see some real installations and possibilities
GET OUR LATEST E CATALOGUE